Personalised Floral 40th Birthday Card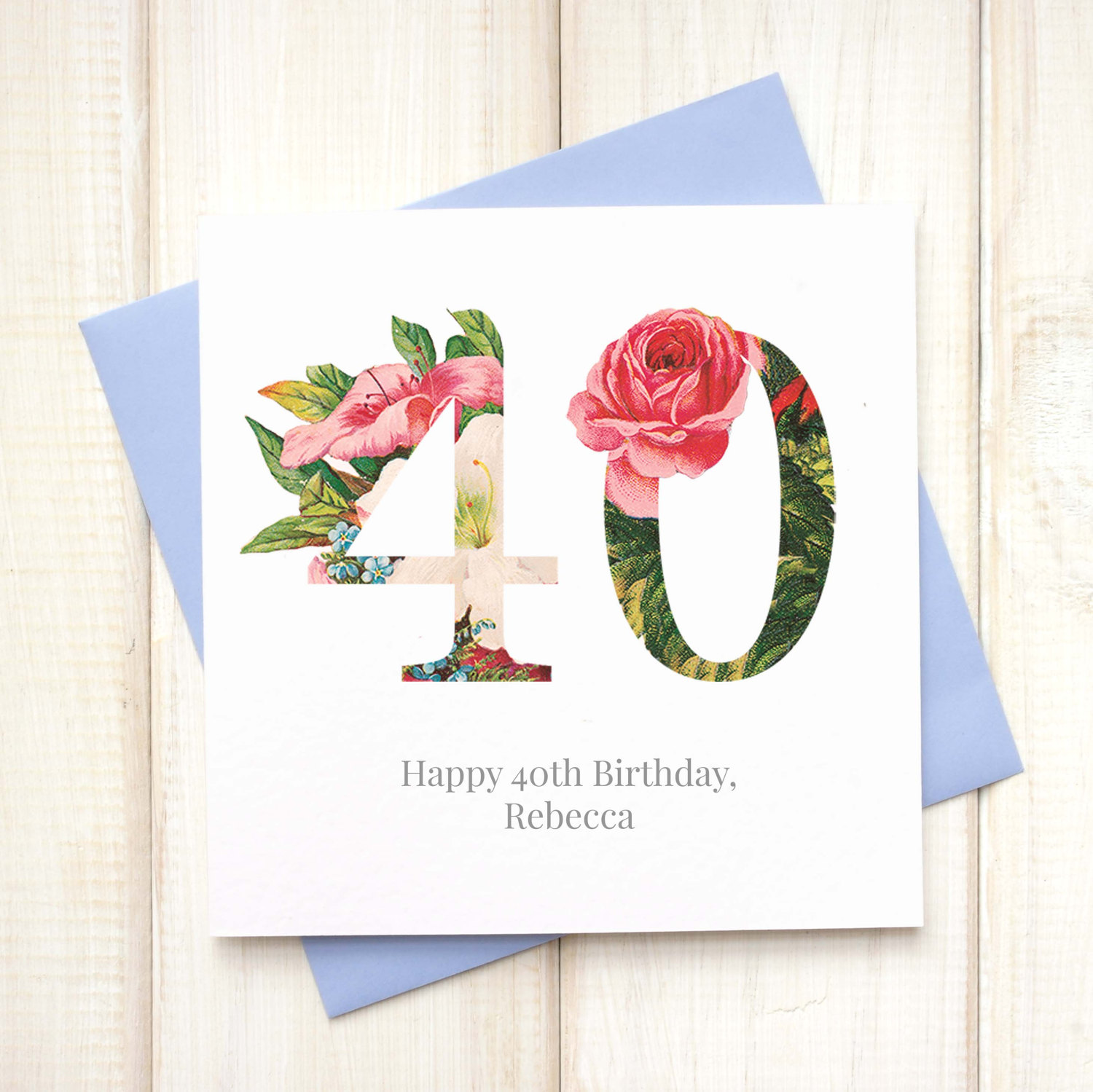 Personalised Floral 40th Birthday Card
A unique and personalised vintage flower inspired, botanical 40th Birthday card to celebrate your loved one hitting that special milestone birthday.

Such a classy card, perfect for milestone birthdays, including 21st Birthdays, 40th Birthdays, 50th Birthdays and so on!

Choose the age you would like on the front of your card from our botanical vintage flower number range, and complete with your very own personalised message below. We've gone for a simple 'Happy Birthday, Jodie' but feel free to but as little or as many words as you like!

PLEASE INCLUDE YOUR CHOSEN MESSAGE IN THE NOTES SECTION AT CHECKOUT.

Of course, these cards aren't limited to just birthdays - the card itself comes blank inside, with plenty of room to write your own message.

Perhaps you're celebrating a milestone anniversary? Silver wedding anniversaries are 25 years and Golden Wedding Anniversaries are 50 years. This card would make the perfect tribute to the happy couple and all those love filled years!

Dimensions:
6x6"